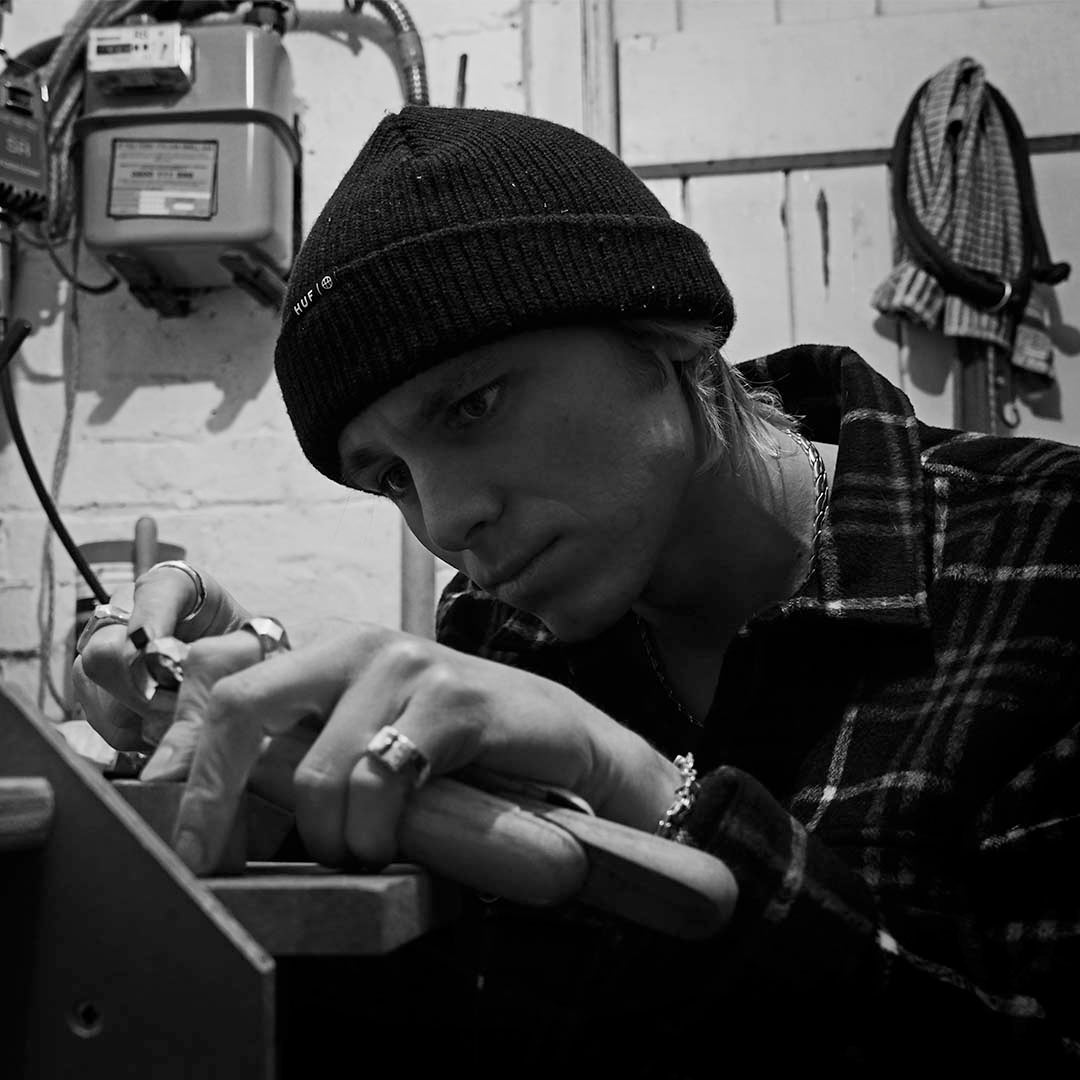 Introducing
Luke Brient
Founded in 2020 by self taught Jewellery designer Luke Brient. After graduating from University with a degree in Industrial Design, Luke discovered his passion for the jewellery industry. From then on he has been set out on a mission to fulfil his desire to create solid high quality hand crafted jewellery under his own designer label.

The company prides itself on being as sustainable as possible, using only recycled precious metals and ethically sourced gemstones.
The brands unisex style is trying to seamlessly blend organic textures with a rock and roll aesthetic.
‍
As with the industry the brand is forever evolving with new products and styles coming out periodically, stay tuned for more!