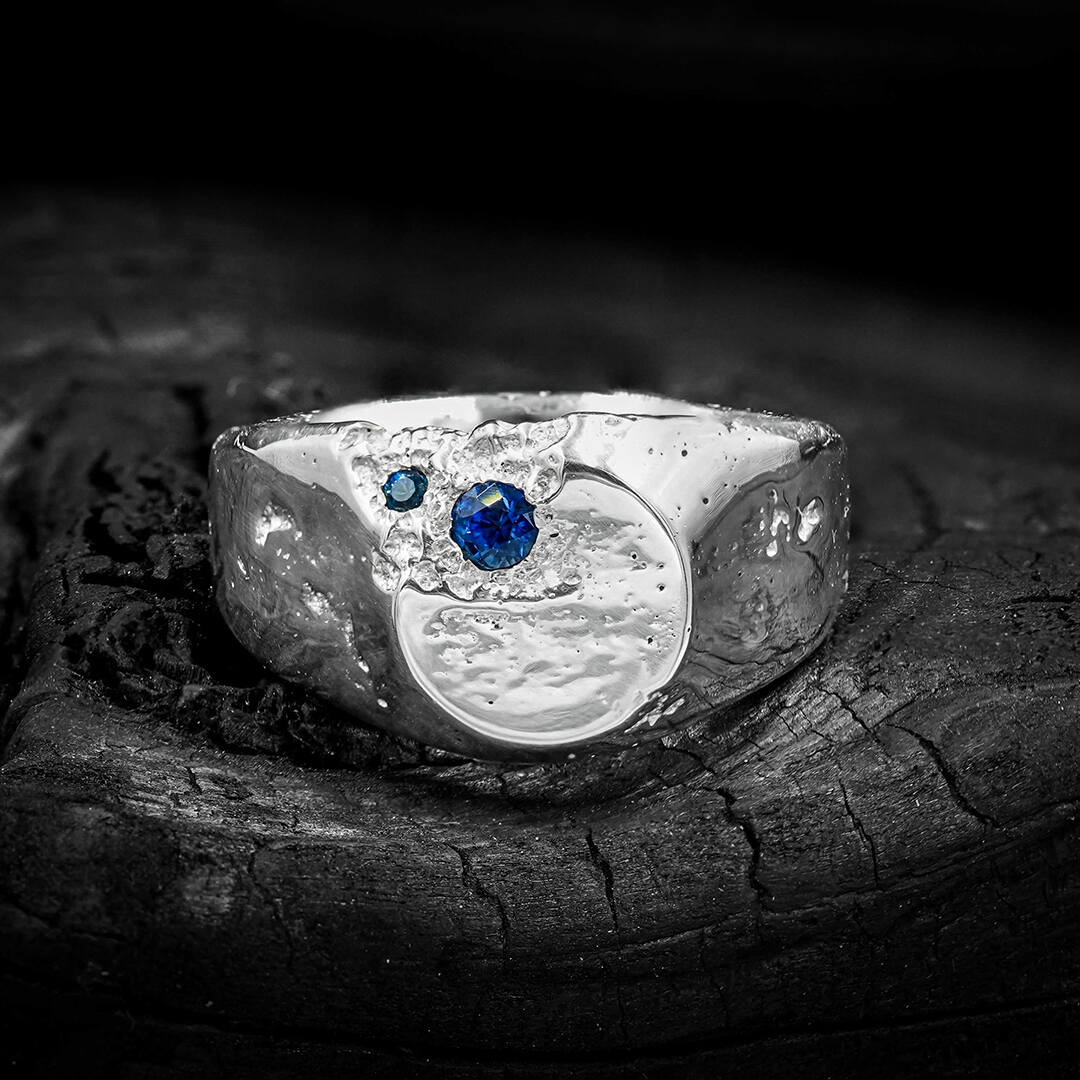 $213.00
Regular price
$258.00
Delicately disfigured and beautifully destroyed. A classic circle faced signet ring which has been "corrupted" through a series of artisan casting techniques. Featuring two, natural and ethically sourced blue Sri Lankan sapphires.
---
---
Free 30 Days Return Policy
Free Tracked Shipping on all UK orders
Made from high quality recycled materials
Browse by Type
Rings

Necklaces

Bracelets
Interested in Bespoke Jewellery?
Click the button to find out how to make the perfect piece for you!
Made to Last
Handmade in the heart of rural Norfolk England from recycled materials.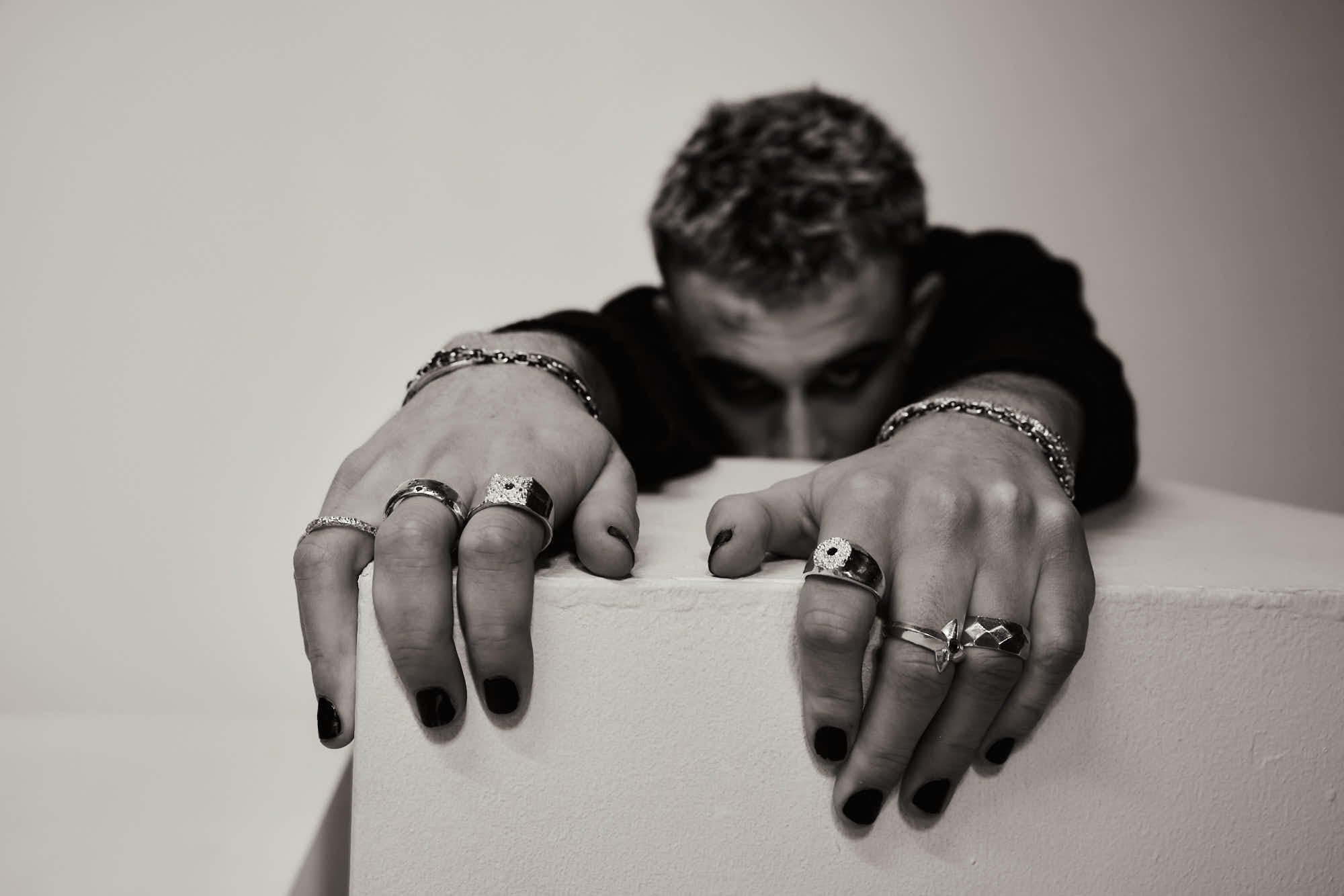 Hand Made and One of a Kind
All pieces are made to order. Due to the characteristics of the sandcasting process used to create the rings every piece will differ slightly from the last making each piece truly unique to the wearer. The metals used are from 100% recycled sources and all parts of the packaging are from eco friendly sources, browse the products below for handmade unique men's jewellery.
Sustainable at Heart
Handmade British Jewellery
All Luke Brient designs are original and inspired by nature and pop culture. One of our core values as a business is sustainability. Every part of our production has been carefully considered to make it as eco friendly as possible to aid the healing of our world. We'd like all of our customers to know that when purchasing from us you are supporting a positive movement as opposed to supporting large carbon fuelled conglomerates with no ethical values at their core other than profiteering. Support local handmade UK jewellery now and shop Luke Brient.
"

I commissioned a ring from Luke for my boyfriend's birthday and I am over the moon with the final result, from and idea in my head, Luke managed to show me a 3D model of what the end product would look like, and sent me high quality photos throughout the process. He is a superstar and I'm so glad I chose to work with him for this ring instead of anyone else. Thanks for everything Luke!

"
"

Just received my bespoke signet ring from Luke, made to commemorate the birth of my first child. I started off with a vague idea of what I wanted, and with the help of Luke a piece has been made that has absolutely blown me away. From start to finish his communication and enthusiasm has been second to none and it was great to see each step of the process in creating the finished article along the way. Really talented bloke and couldn't recommend highly enough.

"
"

I got my boyfriend a ring from Luke Brient as a birthday gift, he loves it! The packaging it arrived in was beautiful and the ring itself is made so well. Luke's customer service was amazing, He let me know within three days that my order was on the way! I would definitely recommend shopping here!!

"